Afterwards, she stood in the window with a blue-printed
cotton scarf wrapped around her body like a sarong,
looking out over the courtyard. A fat black kitten
with white paws ambled on the path beneath their room.
The kitten looked up with wide green eyes, intent, face uplifted
like a little black bowl, turning, raced into the bushes,
chubby tail standing upright.
"Viens, viens,"
she called,
rolling the unfamiliar French word on her tongue,
playing at being a little girl.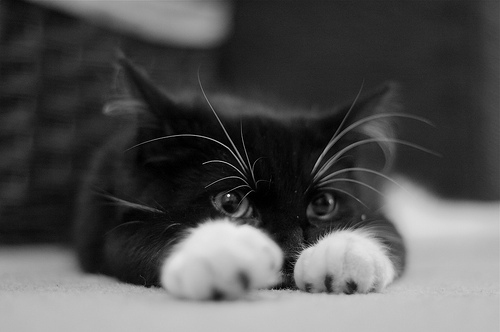 Our Lady of Paris - Daniyal Mueenuddin