He can just make out her hair in the jumble of blankets and pillows.
He stands there looking at her, wishing that she was someone else.
Without removing his clothes he lies down next to her.
There are few things in the world more desolate than
undressing in the dark beside a woman who won't wake up for you.
Is it too much to want a tender and complete intimacy ?
Is it too much to want to sleep in someone's willing arms ?
He strokes her back, convinced that she can sense his thoughts, sense him wanting her.
If only she would wake up, put out her arms and tell him that she loves him,
he will sink back into the pillow and forget about ever leaving her.
But she has never done such a thing; nor him to her.
In fact sensing his fingers on her, she moves away, pulling up the covers.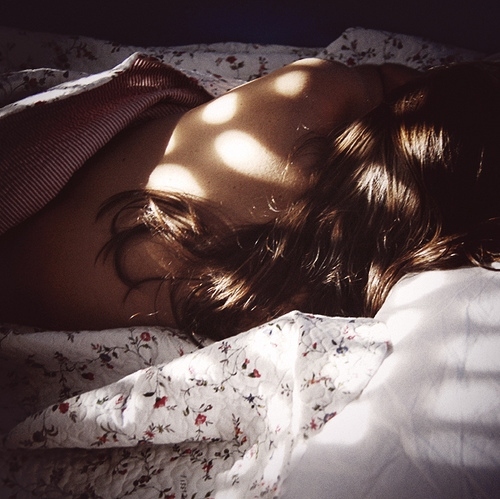 -
Intimacy